Ensuring availability of contraceptives- both in terms of commodities as well as qualified service providers- is critical to ensuring that women have access to a full range of contraceptive methods. Unfortunately, data on method availability tends to be more limited than data on contraceptive use. However, by looking across data sources, we can start to paint a full picture of method availability in countries.
The Family Planning Effort Index (FPE) and the more recent National Composite Index on Family Planning (NCIFP) both include a set of questions about the extent to which the entire population has ready access to each contraceptive method. This data can help show where efforts may be needed to expand access in order to ensure women have access to a full range of methods. This could be achieved through policy changes such as task-sharing, investing in additional training of health care workers, or other interventions.
(note this section has been taken from the 2020 FP2020 Progress Report)
Stock-outs refer to the temporary unavailability of family planning commodities at a health facility or store where they are supposed to be available.
Stock-outs have an impact on contraceptive prevalence and method choice, and reducing contraceptive stock-outs is a critical measure of FP2020' success. FP2020 stock-out indicators were adopted in 2015 after a consultative process led by the RHSC that resulted in the harmonization of various methods of measuring stock-outs. FP2020 indicators reflect the availability of family planning commodities at the facility level at a point of time (the day of the survey), and measure stock-outs by method (Core Indicator 10) as well as stock-outs for a range of methods (Core Indicators 11a and 11b).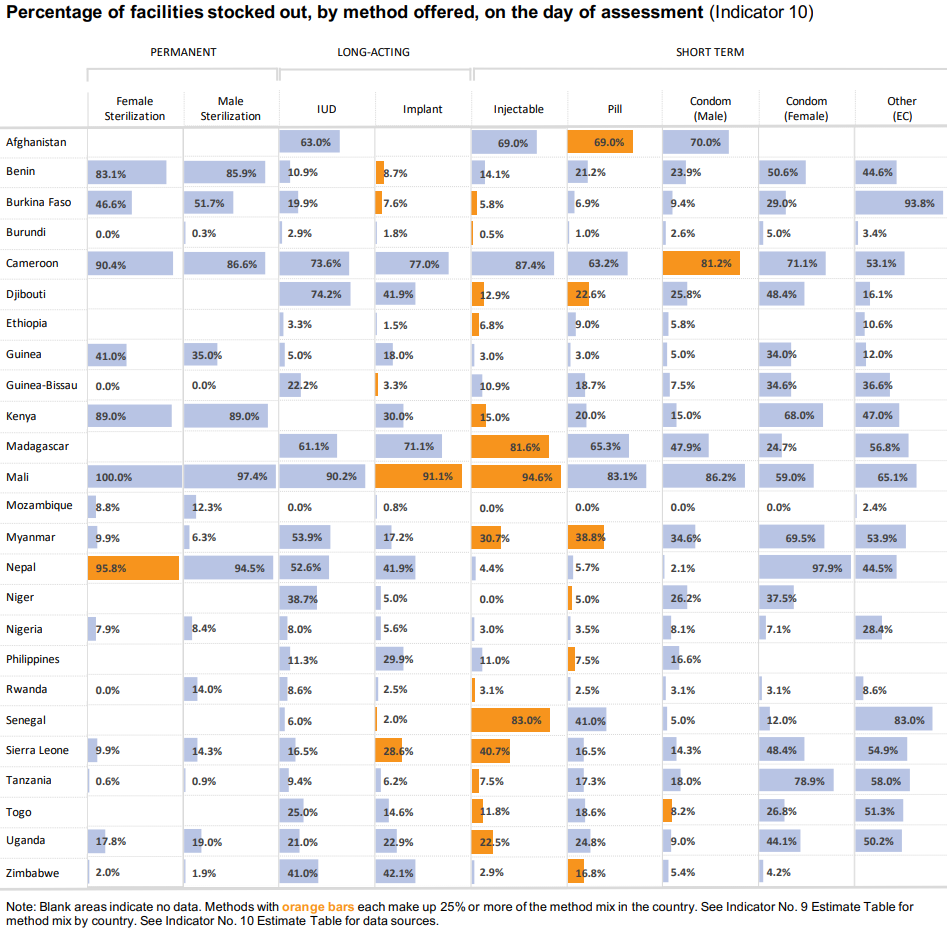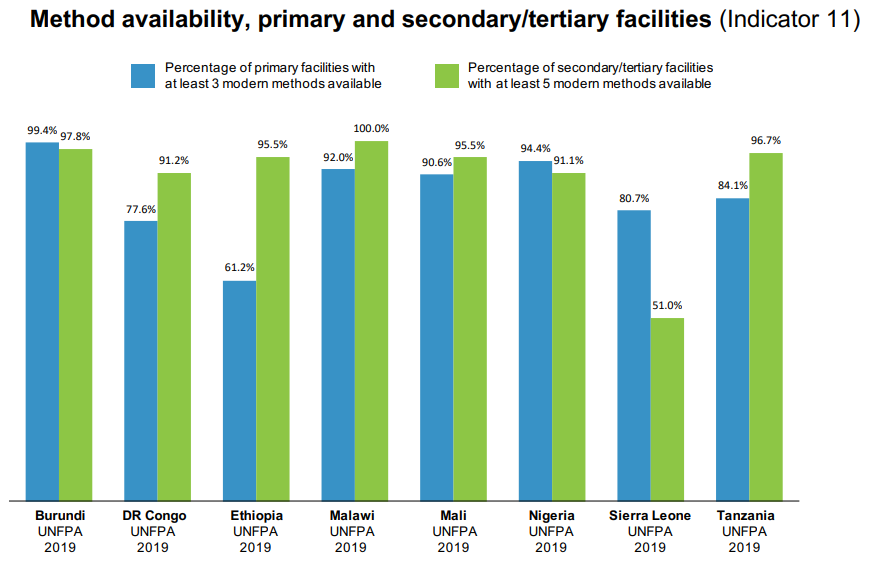 Published July 2017